Bolgheri Wine Tour in Tuscany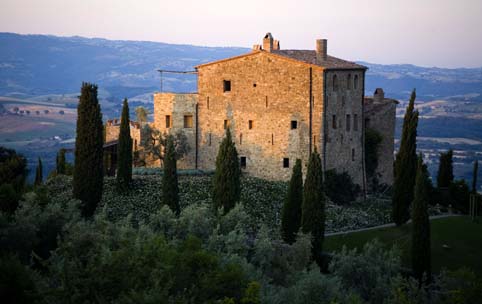 Bolgheri Wine Tour  in Tuscany
On this Bolgheri wine tour learn about the finest Tuscan wines, while visiting the enchanting Tuscan towns of Bolgheri and Castagneto Carducci with its famous cypress alley. Indulge in exquisite Italian wines while visiting classy "enotecas" (wineries). Get together with outstanding winemakers and learn about the art of wine pressing.
On this wine tour you will visit Bolgheri – the birthplace of famous Sassicaia – in the west of Tuscany. Here you will  taste the famous Tuscan blend of Supertuscan wine, while you visit famous wineries such as Castello di Bolgheri, Le Machiole or Grattamacco.
Winemakers in the Bolgheri zone specialize in red Tuscany wine created by blending the grapes of Cabernet Franc, Sangiovese, Syrah, Merlot or Cabernet Sauvignon. Several different wines are produced using different combinations of these grapes.
Highlights:
Travel by GT coach or minivan with air conditioning and all modern conveniences
Expert multilingual escorts
Visit to Bolgheri & Castagneto Carducci
Visit of 2 famous wine estates with tour of the wine cellars and sampling of wines, oil and balsamic vinegar