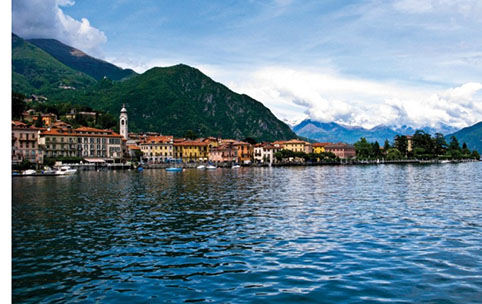 Guided Tour & Boat Tour Lake Como
Home to Hollywood celebrities, such as George Clooney, Lake Como is one of the jewels in Italy's Lake District.
  The guided tour and boat tour Lake Como is perfect for off-site happenings during meetings, conventions or fairs in Milano and perfect for team buildings and groups.
Lake Como
Boat trip on the Lake
Italian Gardens Lake Como
You will get to explore the lake and its villages by bus, boat and on foot. You will depart from Milan or it's surroundings. You will then embark on a boat to enjoy the breathtaking views and the crystal water of one of Italy's most beautiful lakes. Later the day – after your panoramic boat trip – you will have time to relax and enjoy the landscape, Rewarded with stunning views of the lake and the mountains, there will be time for a leisurely lunch, and the chance to stroll round the town Como itself.

 Home to noble villas and lavish summer homes, Lake Como's exquisite combination of Mediterranean flair and Alpine drama will be a feast for your eyes. The snow-capped mountains of the Alps are your constant backdrop as you gently cruise across the lower lake and back to Como.

 Keep an eye out for the luxurious Villa d'Este hotel, nestled in tropical gardens, and for the abundance of rare and exotic plants that thrive in the mild Como climate year round.

 Back in Como town center you will get the chance to do some shopping in the fashionable stores, or If retail therapy is not your thing, opt to visit the Romanesque Sant' Abbondio church, or wander round the stunning Villa Olmo. On request we can visit the stunning and famous Italian Gardens on the Lake Como such the gardens of Villa Carlotta, Villa Serbelloni or Villa Bagatti or Villa Melzi.