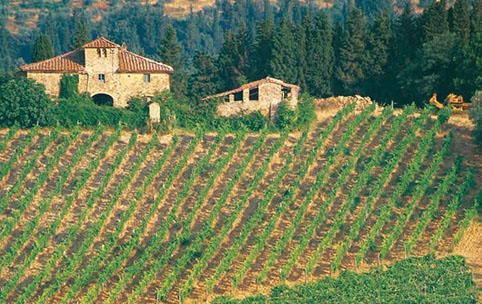 Langhe Wine Tour
Our Langhe wine tour in the Piedmont region/ Daily tour is perfect for incentives or groups in Northern Italy and the Piedmont region and is ideal as off – site event for clients and guests during trade fairs, meetings and congresses in Northern Italy. During this tour you will taste these elegant and powerful wines of the region. You will spend some time sighseeing small villages and romantic castles and getting to know the Langhe area.
The Langhe area is probably one of the most prestigious wine areas in Italy. In the Langhe wine area is produced the Barbaresco, Barolo, Asti as well as the Dogliani.
According to the production criterias of the area the wine should state the production area, winemaking techniques and grape variety. For wines that do not correspond with these criterias there is the Langhe DOC, with more relaxed production restrictions. This allows winemakers to experiment the variety and technique that is not sanctioned under the DOC such as the Langhe Chardonnay.
Therefore, a Langhe DOC wine can be red, white or rosé, it can be a varietal or a blend. The style can be from semi-sparkling to youthful or made from dried grapes.
The Langhe area has a long history of wine production of traditional wine grapes such as Ameis, Vermentino and Nebbiolo, Dolcetto.
Our Langhe wine tour will introduce you to the elegant wines of the Langhe region. You will spend time sightseeing and you will visit wineries, medieval castles like the Falletti Castle in Barolo and some famous villages such as La Morra, Castiglione Falletto, or Monforte.
Highlights:
Visit the Barolo and Barbaresco areas of production
Taste the powerful Langhe wines directly in famous wineries
Stop at a medieval castle and famous villages like La Morra or Castiglione Falletto
Visit Barolo or Alba
Transportation
Multilingual Expert Guide