The Castles Wine Tour Tuscany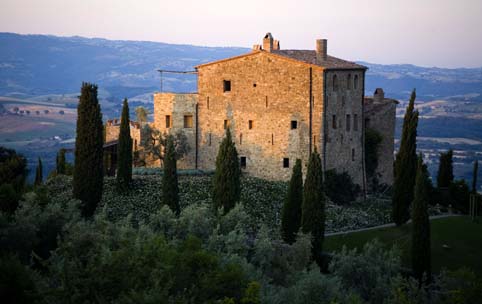 The Castles Wine Tour Tuscany will take you towards the Chianti area. In the Chianti area – between Florence and Siena – there are numerous castles. Many of them now have been converted into wineries or wine estates. Here you can taste fine Tuscan wines in splendid medieval settings. Our tour will include visits of the winery Castello della Panereta, Castello di Monsanto, San Donato or Castello Rampolla. Highlights:
Chianti area
2 wineries (San Donato, Castello della Panareta oder Castello Monsanto; Weingut Montecchio oder das Castello die Rampolla)
wine tasting of famous Chianti wine
In the morning – at the first winery – you will visit the cellars and you will hear about wine producing, Italien wines and other Italian specialities. You will then take part in a wine tasting session, where you will taste a Chianti Classico, a Chianti Classico Reserve and a famous Super Tuscan red wine. For lunch we will visit a typical trattoria, where you can indulge in to the local cuisine including pasta, cheese and antipasti. In the afternoon we will then visit a second winery, where you again have the chance to take part in a wine tasting session with delicious Chianti wines. Afterwards we will return to Pisa or Florence, driving through the beautiful Tuscan landscape.