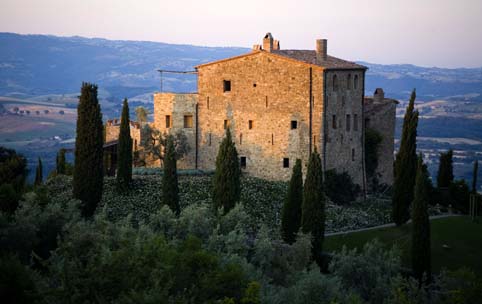 On this Montepulciano wine tour you will visit of the beautiful town of Pienza, Montepulciano & the Montepulciano area, birthplace of the well-known Nobile di Montepulciano an aged red wine of high quality.
Highlights:
Montepulciano wine area
Picturesque Montepulciano
Pienza
Val d'orcia countryside
2 wineries
The tour will take you into two small wineries to learn and see the secret of wine making of this special bland. For lunch we will stop in the near town of Montepulciano where you could taste a typical Tuscan lunch.
Pienza and Montepulciano, the artistic and scenic jewels of the Val d'Orcia, expect thousands of visitors every year, in the discovery of their host of attractions. Built according to the will of the Pope from whom it takes its name, Pope Pius II, Pienza is a singular example of architectural beauty, harmony and perfection.
The squares and historical buildings preserve the secrets of the art of Rossellino and traces of the noble papal power.