Sailing in the Tuscan Archipelago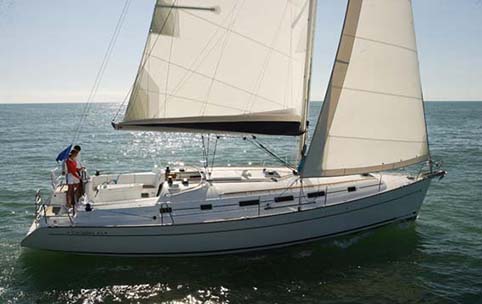 Sailing in the Tuscan Archipelago
Sailing in the Mediterranean is perfect for Incentive travel, Team building activities and groups. Sailing in the Tuscan Archipelago can be organized also as Off-Site event during congresses, meetings or other team events in Tuscany or   the Ligurian Riviera. A Sailing trip in the Tuscan Archipelago can be tailored to your needs from 1 day to 1 week.
Enjoy  the beautiful Tuscan Archipelago and 

explore the beautiful islands of the Tuscan Archipelago and the Tuscan coast.
Elba can be easily reached in a few hours and is perfect for a weekend sail, visiting many picturesque ports and coves.
The other islands – Capraia, Island of Giglio – are all very unique, within easy sailing distances. Even Corsica and Sardinia, with their pristine beaches and emeralds seas, can be reached in a week long sail.
Highlights:
Elba
Tuscan coast
Capraia
Islands of Giglio
Elba
Lying only 10 km. from the mainland, Elba is the largest island in the Tuscan Archipelago and having a surface area of 224 sq. km., it is the third Italian island in size.
Elba is like a treasure chest rich in delightful surprises, framed by crystal-clear waters which caress sandy beaches, secret green bays and inlets, or steep cliffs. Inland environments range from shady woods, to sweet cultivated fields, to barren lands where aloe and cactus reign. And then you have Elba's towns: those on the sea, which often maintain the ancient flavour of a fishermen's shelter, and those chiselled out of the rock up high, which still tell us about pirate raids of long ago.
Island of Giglio
Giglio Island is situated in the centre of the Tyrrhenian sea, 11 miles away from the Promontorio dell'Argentario, and keeps inside its 21,21 square kilometres a treasure to be discovered . Its mild climate makes the island the ideal place for all season's holidays. An uncontaminated reality . The crystal emerald sea with its rich in fishes depths is the frame of an area which is for the 90% still wild and which invites the visitors to go on excursions. Giglio's port is a picturesque docking surrounded by high grounds full of vineyards. In the nearby of the docking of the ferries there are always expert boatmen ready to carry tourists in the near beaches. The bushes of poseidonia seem to emerge from the transparent water and the fishes looking for some food seem touchable as if they were within reach.
Capraia
The green Capraia with its coloured coast , with its small port and with the unmistakable scent of lentisk.